Education
---
LibLearnX will offer innovative session design concepts on the program to help you learn, network, and find solutions. Participants can expect a combination of different formats geared toward higher-level education conversation, hands-on interaction, and trend-scanning information. 
Accelerators

 
A learning experience and reflection that may take place outside of traditional classroom settings. 
Ideas Xchange
Focused, peer-to-peer conversations on the topics that matter most to the library community.
Learning Labs

 
Action-based instruction that delves into specific methods, approaches, and opportunities. 
ShopTalk

 
Bite-sized, focused presentations with a goal of conveying a specific topic, idea, and includes key tangible takeaways.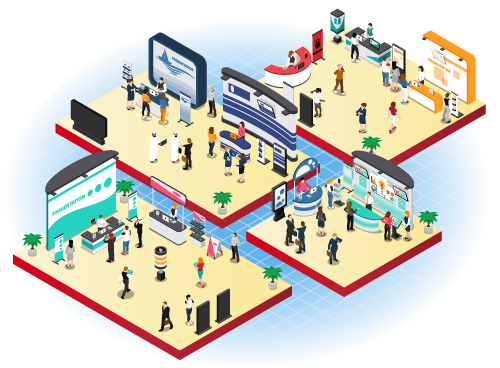 LLX Marketplace 
---
An engagement proving ground, designed for creative collaboration and interactive learning within an exhibit space. Prepare for meaningful education and networking with exhibitors that will provide the newest titles, leading technology, and core services. Participants will develop new connections and engage in creative Ideas Xchange and ShopTalk sessions. You will be sure to walk away with resources, practical knowledge, and inspiration! 
Be a part of this rewarding community service opportunity to bring your talent and time to the local community. This year's event will take place on Friday, January 19, 2024 and will benefit two organizations. Learn more about ALA Gives Back.
Book & Media Awards 
 Annually, the year's best in fiction, nonfiction, poetry, audiobook narration, reference materials and more, are hand-picked by our expert selection committees that work closely with adult readers. Their tireless efforts narrow down hundreds of finalists to curate the highly regarded "Best of" lists used by librarians, publishers, and booksellers nationwide. The Book & Media Awards, featuring the /Andrew Carnegie Medals for Excellence in Fiction and Nonfiction will be virtual on Saturday, January 20, 2024, 9:45am-10:45am. 
The Andrew Carnegie Medals for Excellence in Fiction and Nonfiction recognizes the best fiction and nonfiction books for adult readers published in the U.S. in the previous year and serves as a guide to help adults select quality reading material. These annual awards reflect the expert judgment and insight of library professionals who work closely with adult readers. 
I Love My Librarian Award
Each year, the I Love My Librarian Award invites library users to recognize the accomplishments of exceptional public, school, college, community college, or university librarians. Ten librarians are selected in recognition of their outstanding public service. Carnegie Corporation of New York generously sponsors the I Love My Librarian Award. The New York Public Library also supports the award. The award is administered by the American Library Association. The I Love My Librarian Award ceremony will take place on Friday, January 19, 2024, 6:00pm-8:00pm.

LLX Digital Experience
The LLX Digital Experience is a virtual presentation model that will offer attendees access to a curated selection of sessions. Learn more about the LLX Digital Experience.
Youth Media Awards

 
Each year the American Library Association honors books, videos, and other outstanding materials for children and teens. Recognized worldwide for the high quality they represent, the ALA Youth Media Awards, including the prestigious Newbery, Caldecott, Printz, and Coretta Scott King Book Awards, guide parents, educators, librarians, and others in selecting the best materials for youth. The 2024 ALA Youth Media Awards will be announced on Monday, Jan. 22, 2024, 8:00 a.m. - 9:30 a.m. ET.